Upcoming Post Secondary Spotlight Events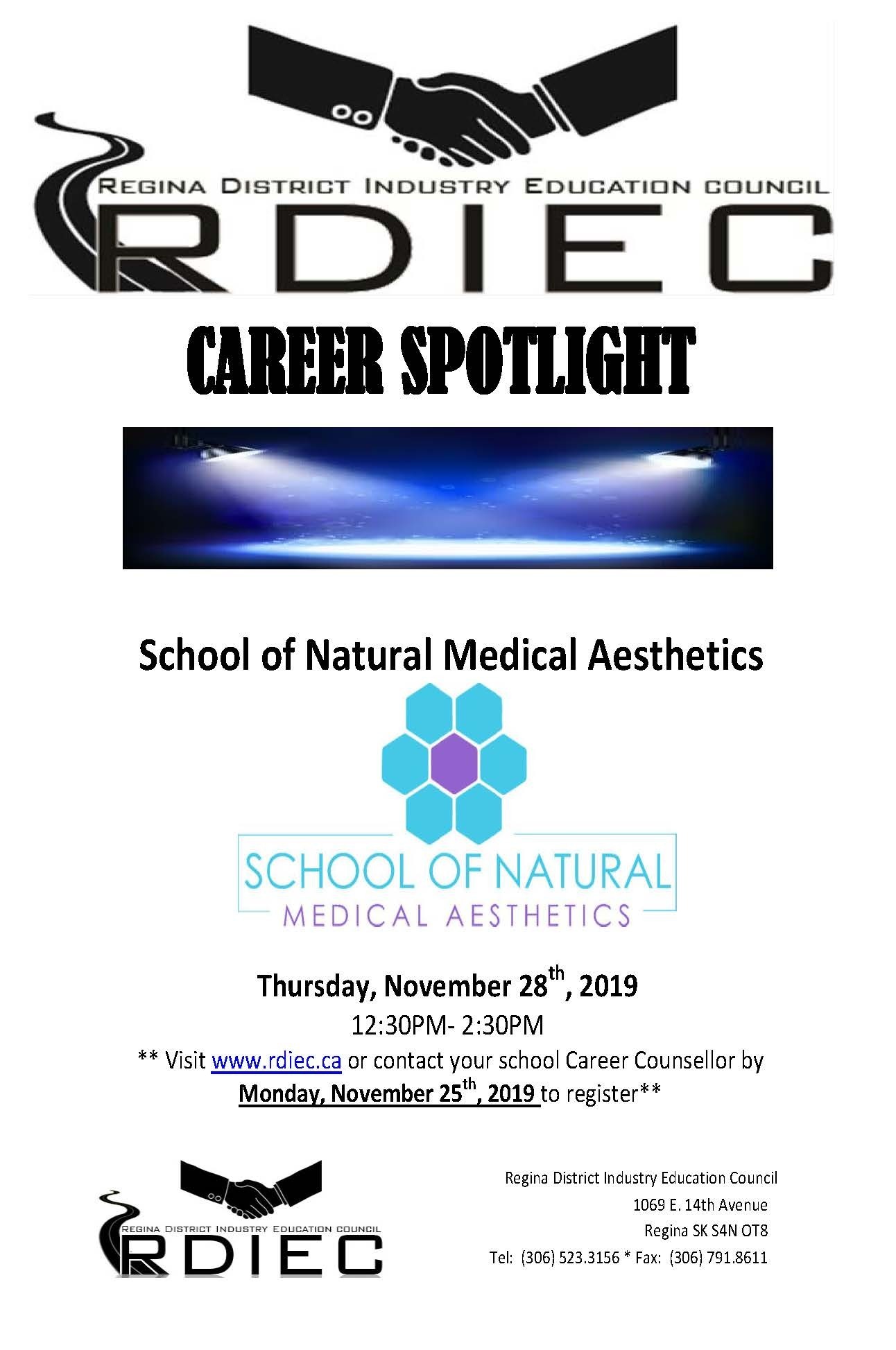 This spotlight will focus on careers in the Medical Aesthetics Industry and is made possible through our partnership with "The School of Natural Medical Aesthetics."
A medical aesthetician is an experienced professional who works with the skin and body. Treatments are performed under the supervision of physicians, dermatologists, and plastic surgeons.
During this half day event, students will be given an overview of the education, skills and practical experience required to work in medical spas and aesthetic clinics. They will be given a tour of the facility and will also be supplied snacks/beverages. The students will leave with a thorough understanding of career pathways available to them within this growing sector.
_______________________________________________________________
Sask Polytech's Fall INSIGHT Event is open for registrations now!
This event is an opportunity for future students to spend a morning in a program. They will interact with current students & faculty and participate in hands-on activities to learn about being a student at Sask Polytech.
Event is Wednesday, November 20, 2019 from 9:30AM-Noon.
Registration is required in order to participate: https://saskpolytech.ca/programs-and-courses/resources/INSIGHT.aspx
Participating Programs in Regina:
Autobody Technician·
Building Systems Technician·
Computer Networking Technician·
Computer Systems Technician·
Electrician·
Welding (full already)·
Graphic Communications (full already)·
Innovative Manufacturing·
Machinist ALSO NOTE MACHINING MADNESS WORKSHOP ON SATURDAY, NOVEMBER 23, 2019·
Power Engineering·
Primary Care Paramedic (full already)·
Psychiatric Nursing·
Saskatchewan Collaborative Bachelor of Science in Nursing·
Telecommunications Networking Technician
_______________________________________________________________