Upcoming Post Secondary Spotlight Events
_________________________________________________________

Faculty Events

Do you have students interested in Arts, Nursing, or Business? Check out our upcoming info sessions:

Important Deadlines:
March 15, 2021 - Priority deadline for most programs and entrance scholarships
April 1, 2021 - International student application deadline
August 15th - The final application deadline for most programs

Note: The priority deadline is the recommended deadline to ensure best course selection and access to other university services such as scholarships, housing, and parking. This does not include competitive entry programs such as Nursing.
Need some help applying scholarships and awards?
Students can register for any of the upcoming workshops:
· Thursday, March 4 @ 4:00 PM
· Monday, March 8 @ 5:00 PM

These workshops will provide students with an overview of the application process and awards system, as well as support them in completing and submitting their scholarship application!

If you'd like to book a scholarship and awards workshop just for your school, please let us know and we can set it up at a time that works for you!

Questions? Contact the Student Awards and Financial Aid team any time or visit our website for more details.
_________________________________________________________

Millar College of the Bible is a Christ focused Bible school with campuses in Pambrun SK, Sunnybrae BC, and now a new campus opening in Winnipeg, MB. Their vision is to develop passionate, relevant servants of Jesus Christ who are shaped by the entire Scriptures. For more info about Millar please go to their website at https://www.millarcollege.ca/

Also, please note that Millar College of the Bible is partnering with Regina Christian School to offer academic credit for the Christian Ethics 30 high school class. RCS graduates will be able to transfer two credits towards any one of Miller's undergraduate programs at either their Pambrun or Sunnybrae campus.
For more information please contact Millar's director of admissions, Kelvin Thiessen (admissions@millarcollege.ca)
_________________________________________________________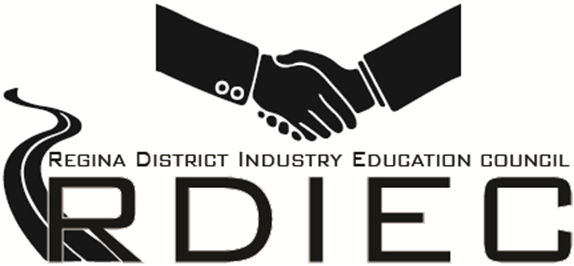 Preparing Youth for Quality Careers
Career Spotlights
Upcoming Events:
Thursday, February 25th, 2021 – Physical Therapist Lunch & Learn
February TBD – Prairie Solar Sun Lunch & Learn
Tuesday, March 2nd, 2021 - Atlas Apex Roofing
Wednesday, March 3rd, 2021 – WSP Canada – Environmental Lunch & Learn
Thursday, March 4 - Life before Work
Thursday, March 4 - Speech Language Pathologist
Wednesday, March 10 - Meteorologist
March 18th, 2021 – Wood Gundy Financial Services Lunch & Learn
March TBD – CBC Saskatchewan (Radio/TV/Digital) Lunch & Learn
For more information, please visit our website - www.rdiec.ca
_________________________________________________________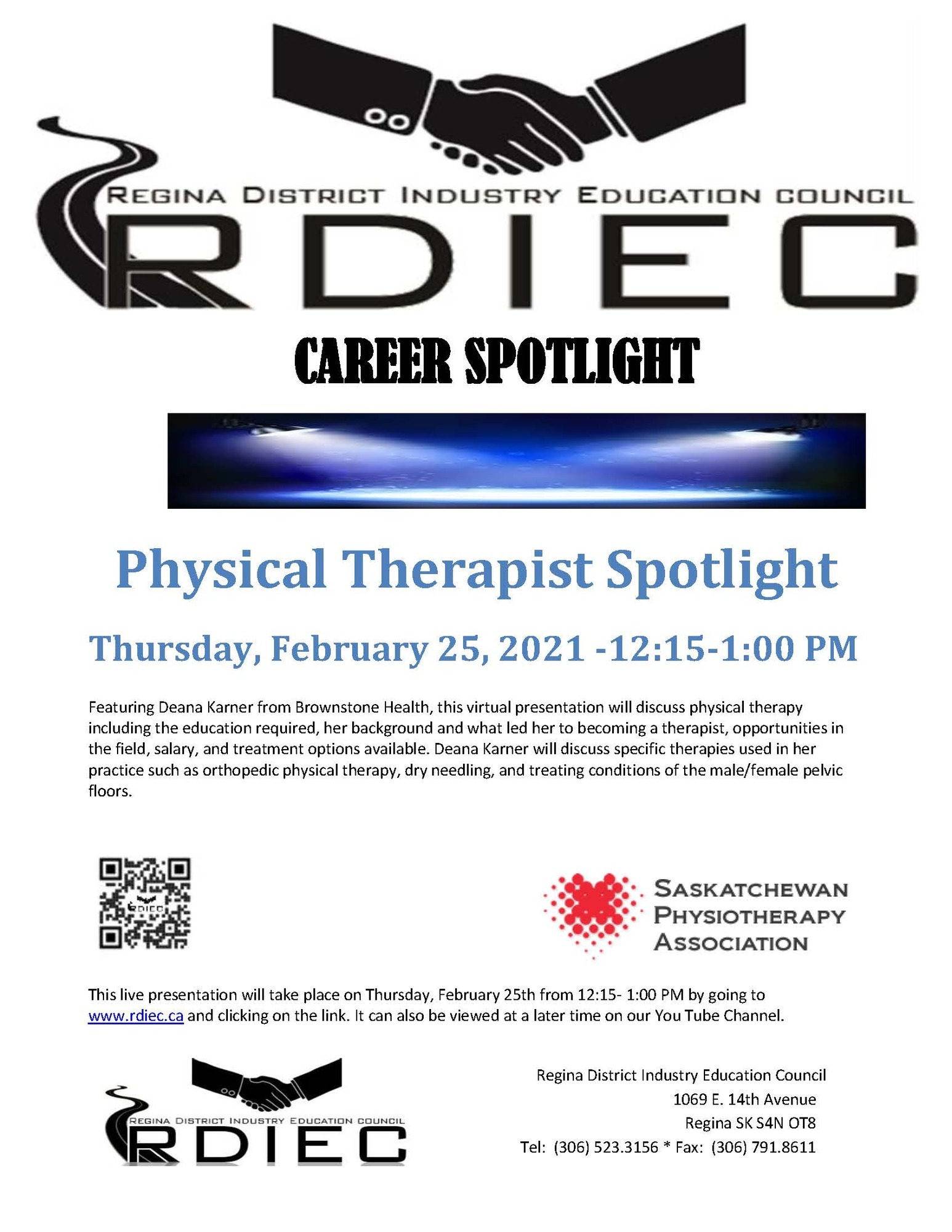 _________________________________________________________

Sask Polytech Virtual Open House March 22-25

Sask Polytech Virtual Open House Live via Zoom the week of March 22. Encourage your students and their families to join sessions on programs and training opportunities as well as:
How to Apply
You've Applied, Now What?
Apprenticeship
Cooperative Education Opportunities
Upgrading High School Classes
Pay Tuition & Qualifying/Applying for Scholarships
Choosing a Career
Specific Sessions for International and Indigenous Prospects
Click here to visit the event page, register for the event, and view the schedule of 75+ sessions.

Click here to find electronic posters and slides for TV's or PowerPoints, etc. Please share!
_________________________________________________________
Don't Miss Canada's Series of Virtual Education Fairs this Spring!
The Canadian College and University Fair (CCUF) is back this spring! Throughout the month of March, we're holding a series of fairs meant to help students learn more about programs, connect with school reps, and attend webinars about programs and financial aid.
Here's our list of events this spring:
STEM Program Fair – March 2
Health & Medical Program Fair – March 3
Humanities & Business Program Fair – March 9
Trades Program Fair – March 10
Spring National Fair – March 19 & 20
Why should students sign up? Here are some of the main benefits:
Schools across Canada will have their own booth where students can connect with recruiters and chat one-on-one
Chance to attend one of the many webinars to learn more about schools, scholarships, programs, and more
One lucky student attendee will win $3,500 towards their tuition!