Upcoming Post Secondary Spotlight Events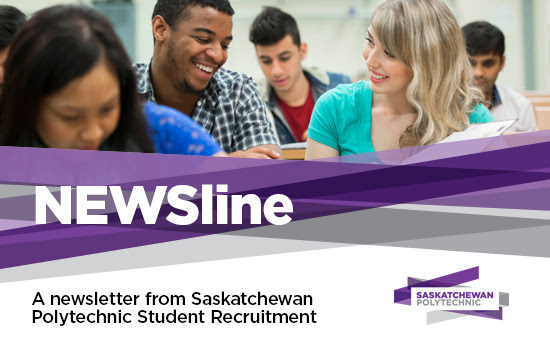 Fall Semester Information
Saskatchewan Polytechnic, in alignment with all Saskatchewan post-secondary institutions, will be providing its programs via a two-pronged approach to education delivery this fall. A combination of online/distance instruction and limited in-person learning experiences where needed, will give students the best chance of academic success in the ever-changing environment of the global pandemic.
Theory will be taught online or by distance learning.
Hands-on training that cannot be completed online, will take place on campus.
Saskatchewan Polytechnic continues to work on new processes, innovations and safety supports for our campus communities. There are still many unknowns and you may have questions about the fall semester. Our FAQs have been updated.
As always, the health, safety and security of our students, employees and our campus communities is of utmost importance as we realign academic and business plans for the next year.
Did you know?

Saskatchewan Polytechnic graduates more students every year than either of the Saskatchewan universities? A recent survey of our graduates found that 94% of them were employed. 95% of employers would hire another Saskatchewan Polytechnic graduate. Our grads come industry ready.
_________________________________________________________

The 2020 See Your Future - Education & Career Fair will be held in Regina on November 3rd, 2020 at the Queensbury Convention Centre (tentatively).
Regina Christian School will take the Grades 10-12 classes to this informative Career Fair. This event has interactive display booths with information from many universities, colleges and organizations to inform students about post-secondary opportunities.
For more info please see this link: https://www.seeyourfuture.ca/