Upcoming Events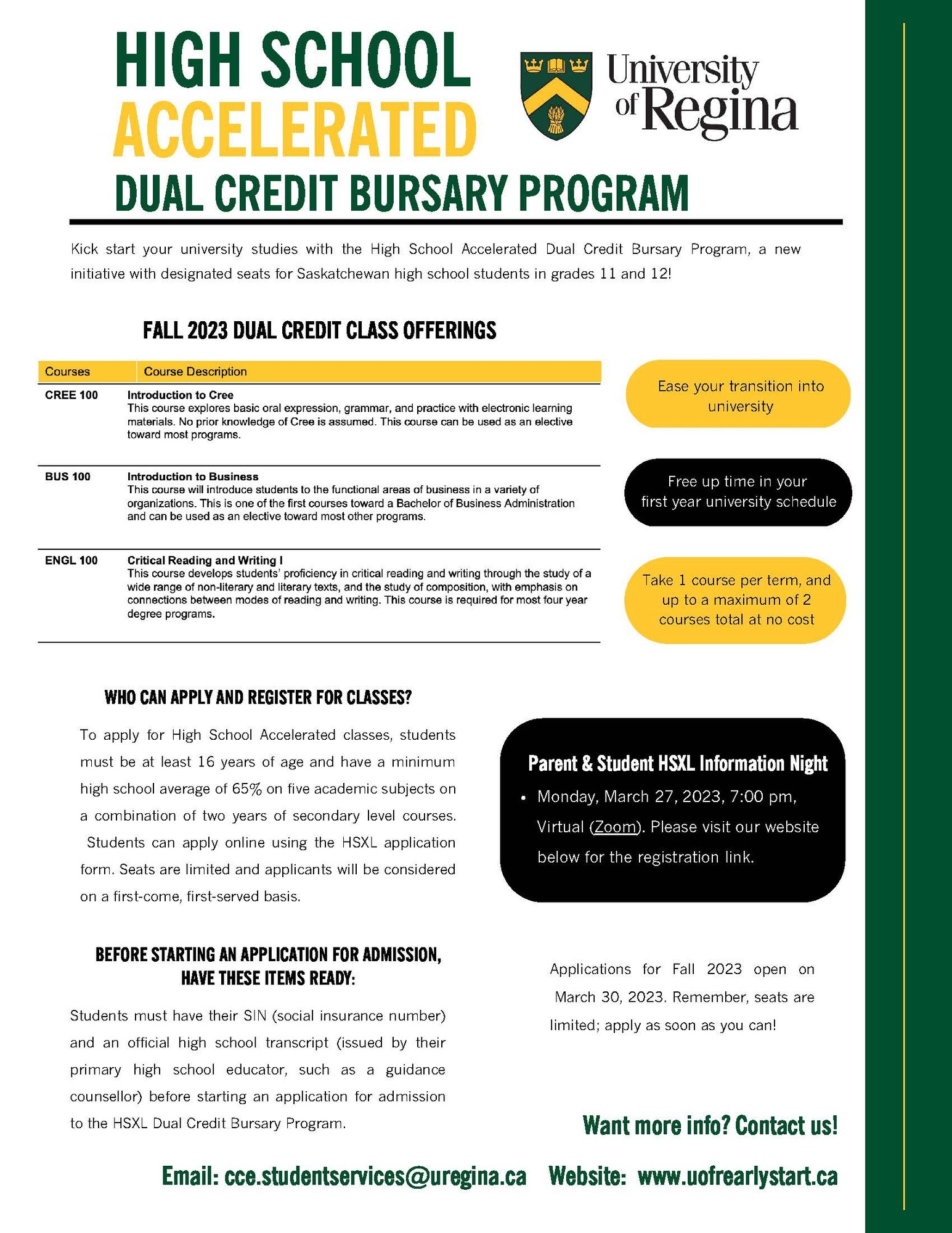 ---
If you have an amazing idea, this is the innovation challenge for you. Open to 14-18 year-olds anywhere in Canada, Ingenious+ is your chance to receive $1,000 (or more!) plus mentorship and learning opportunities to grow your innovation.ingeniousplus.ca
____________________________________________________________________

| | |
| --- | --- |
| | Citizenship | Métis Nation SaskatchewanAny Métis individual who is a descendent of a historically recognized Métis ancestor and who has been a resident of Saskatchewan for the last six months can apply for citizenship with Métis Nation–Saskatchewan (MN–S). Application processmetisnationsk.com |
____________________________________________________________________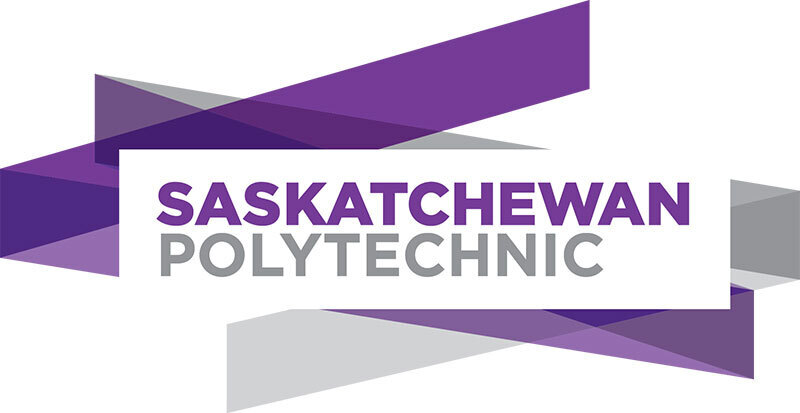 Saskatchewan Polytechnic - Information
With the end of the school year coming up, students are looking ahead to the fall. Some students may still be undecided but the good news is there are lots of programs at Saskatchewan Polytechnic that still have availability for Fall 2023.
The following programs currently have openings:
You can find list of programs with available seats on our webpage.
Don't delay, apply today!
---
The RDIEC's Career Connections program provides an opportunity for interested Grade 10-12 students to obtain entry level skills and industry recognized safety training certification. Participating students will also have the opportunity to obtain a high school credit upon completion of the work experience component.www.rdiec.ca
---

---
SAT® Testing

The SAT is a standardized test widely used for college admission in the United States. The SAT is owned and published by the College Board which is a non-profit organization in the United States. Regina Christian School is certified as a testing site for the SAT for March 11, 2023 (registration deadline February 10, 2023) and June 3, 2023 (registration deadline May 4, 2023)
For more information on writing the SAT exam or to register for a test sitting go to the College Board website.
SAT® Practice Questions are also available at College Board website through the Khan Academy.
*The new digital SAT is planned to be launched in the Spring 2023.
You must be registered with the College Board to write the exam. No drop-ins allowed.
Please be at the exam location by 7:45 am on the day you write
Make sure you have the necessary identification and writing tools
For more information, please call Regina Christian School at 306-775-0919
____________________________________________________________________

EDGE FACTOR

High school students can log into the online career platform Edge Factor, a story-driven online tool that inspires students to explore, prepare and connect on their career journey. Have you student log in with their school email and connect and watch videos that show many different careers and real-world opportunities.

Once you are signed in go to "My Journey" located in the left navigation bar and check out "Getting started with Edge Factor" by watching the "Overview of Edge Factor's Platform" video. This platform has amazing quality videos portraying hundreds of careers and virtual field trips.
____________________________________________________________________

Millar College of the Bible is a Christ focused Bible school with campuses in Pambrun SK, Sunnybrae BC, and now a new campus opening in Winnipeg, MB. Their vision is to develop passionate, relevant servants of Jesus Christ who are shaped by the entire Scriptures. For more info about Millar please go to their website at https://www.millarcollege.ca/

Also, please note that Millar College of the Bible is partnering with Regina Christian School to offer academic credit for the Christian Ethics 30 high school class. RCS graduates will be able to transfer two credits towards any one of Miller's undergraduate programs at either their Pambrun or Sunnybrae campus.
For more information please contact Millar's director of admissions, Kelvin Thiessen (admissions@millarcollege.ca)