Christmas Cafe & Gala Fundraiser
To access this year's auction click here: www.32auctions.com/RCSAuction2021
What are we Raising Money for?
This year we are fundraising for a brand new outdoor classroom and upgrades to our green space. Outdoor classrooms provide rich learning experiences that are a welcome change for both students and teachers. They provide hands-on outdoor learning experiences and variety, which can help reduce stress and increase student achievement. Further development of our green space and soccer field, including a new irrigation system, will create a desirable and safe place for RCS students, sports teams, and the community to practice and play.
General Information
Our online auction will include many awesome items and services to bid on, with something for everyone! A great place to find Christmas gifts for friends and family!
Auction Date and Time:
The online auction begins Wednesday, November 24th at 9am and runs until 9pm on Sunday, November 28th, 2021.
Admission – FREE! Anyone can bid on items in our online auction by simply providing their name and email address to create an account. Invite your friends!
When can I preview the auction items?
Visit www.32auctions.com/RCSAuction2021 to preview the auction items or scan the QR code below. Auction item preview will begin October 15th and items will be added as they are received. Bidding will begin at 9AM on Wednesday, November 24th and end at 9PM on Sunday, November 28th.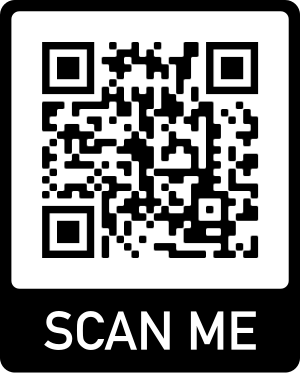 Tax Receipts – Don't be afraid to bid high! Bids over 25% of the retail value of a product or service qualify for a charitable donation tax receipt for the amount you paid over the retail value. (Example: a $100 bicycle bought for $150 qualifies for a tax receipt of $50).
Bidding – Bid multiple times on an item, or even set a proxy bid* which allows you to enter the maximum amount you're willing to spend with the goal of winning the item at the lowest possible price. In addition, you'll receive instant notifications on items you are interested so you can keep track of your bidding!
*The system will bid for you, up to your maximum proxy bid amount, as additional bids are entered on the item. A proxy bid amount is never exposed to anyone other than you during the online auction.
How can I collect my purchased items? – During the week of November 30th to December 3rd, winning bidders will be able to arrange pickup from Regina Christian School for items they have purchased.
How do I pay for my items – Following the closing of the online event on November 28th, winning bidders will receive an invoice via email for the items they have purchased. Payment can be made via e-transfer to receivables@myrcs.org. Please be sure to include your full name, mailing address and contact number in the "message" section of the e-transfer for tax receipting purposes. Alternatively, if you are unable to pay via e-transfer, you can call the Development Office at 306-775-0919, ext. 254.
Sponsorship Information
If you are interested in sponsoring our event through a cash donation or a donation of an item or service for our auction, please click on the link below to access donor forms and information.
Sponsorship Levels & Donation Form
If you require a personalized request letter please contact us and we would be happy to make one for you. 306-775-0919, ext 254 or devoffice@myrcs.org